Malaga Taxis from Airport
When it comes to travel, convenience and reliability are paramount. That's where Malaga Airport Taxi steps in. Our commitment to providing top-notch taxi services from the airport sets us apart. Say goodbye to the hassles of public transportation or the uncertainty of rideshare services. With Malaga Taxi from Airport, you're not just getting a ride – you're getting a personalized journey tailored to your needs.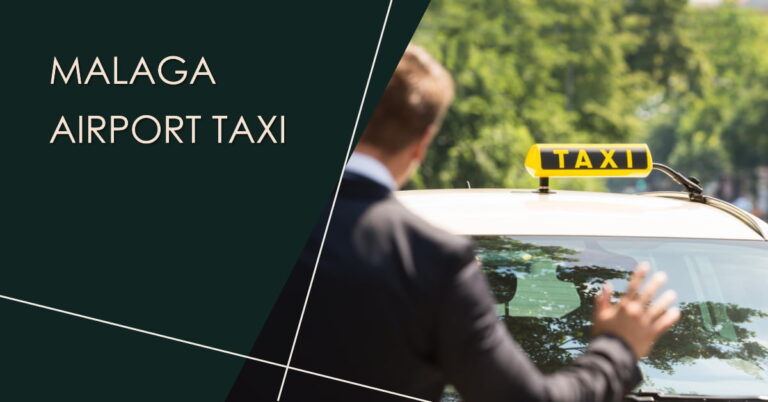 Malaga Taxi from Airport: Your Personalized Journey Awaits:
Embarking on a new adventure is always exciting, but the first steps can often be a bit overwhelming, especially when arriving at a new destination. That's where Malaga Taxi from Airport comes in to make your arrival smooth and comfortable. Our dedicated team of professional drivers is well-versed with the city's layout, ensuring you reach your destination without any hassle.
The Convenience You Deserve:
Imagine stepping off the plane, tired from your journey, and finding a courteous driver waiting for you. With Malaga Taxi from Airport, you don't have to worry about the logistics of reaching your hotel or any other destination. We prioritize your convenience, so you can sit back, relax, and enjoy the ride.
A Fleet to Suit Your Needs:
Whether you're traveling solo or with a group, our diverse fleet of vehicles has you covered. From compact cars to spacious minivans, you can choose the vehicle that suits your requirements. Our vehicles are maintained to the highest standards, ensuring both safety and comfort throughout your journey.
At Malaga Airport Taxi, we understand that every traveler is unique. That's why we offer personalized assistance to cater to your specific needs. Need recommendations for local attractions or restaurants? Our drivers are more than happy to share their insights to enhance your travel experience.
Navigating the City with Ease:
Malaga is a city brimming with culture, history, and vibrant energy. As you step into the city, you want to start exploring right away. Our drivers not only ensure you reach your destination safely but also provide valuable insights into the city's hidden gems. Consider us your local guides on wheels.
Time is of the essence, especially when you have a schedule to keep. With Malaga Taxi from Airport, punctuality is our priority. We track your flight, so even if there are delays, rest assured that our driver will be there to welcome you as soon as you land.
When it comes to reliable and personalized taxi services, Malaga Taxi from Airport is your ultimate choice. Our commitment to customer satisfaction, combined with our knowledgeable drivers and diverse fleet, ensures that your journey begins and ends on a positive note. Experience the convenience and comfort you deserve with us.
Book your Malaga Taxi from Airport now and experience the difference firsthand. Let us be your trusted travel companion, providing you with reliable transportation and valuable recommendations to make the most of your time in this vibrant city.
Is it possible to make changes to my reservation?
We understand that plans can change. If you need to make modifications to your reservation, simply contact our customer service, and they'll assist you accordingly.
Can I book a taxi for a group?
Absolutely! We have a range of vehicles, including minivans, that can accommodate groups of varying sizes. Just let us know your requirements during the booking process.
Are the rates competitive?
Yes, we offer competitive rates for our premium taxi services. You'll find that the convenience and comfort we provide are well worth the investment.