Cheap Malaga Airport Transfers
Welcome to Malaga Airport Taxi, your trusted partner for seamless and budget-friendly transportation services. If you're searching for cheap Malaga airport transfers, you've come to the right place. We specialize in providing top-notch taxi services that combine affordability, reliability, and convenience.
Say goodbye to the hassle of searching for transportation options upon arrival – we've got you covered with our exceptional services.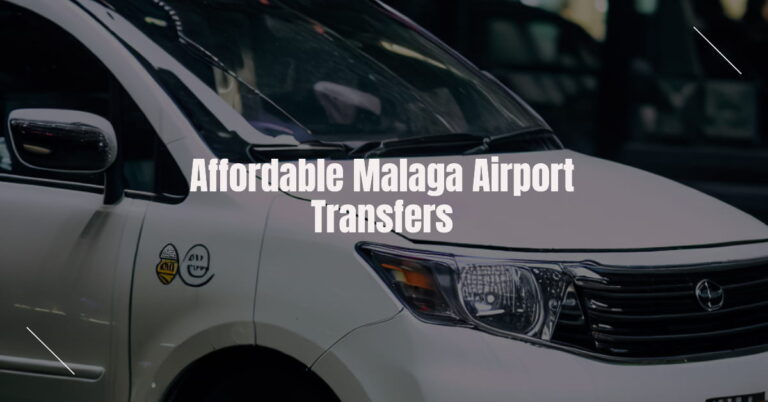 Your Trusted Choice for Cheap Malaga Taxi
When it comes to cheap Malaga taxi, we stand out as a premier choice. We understand the importance of a smooth and affordable airport transfer experience, which is why we've tailored our services to meet your needs. Our team is dedicated to ensuring that your journey begins and ends with comfort and satisfaction.
Unveiling the Cheapest Malaga Airport Transfers
At Malaga Airport Taxi, we take pride in offering some of the cheapest Malaga airport transfers without compromising on quality. We believe that everyone deserves a hassle-free and economical travel experience, and our services reflect that commitment. With our competitive rates, you can enjoy the luxury of a private taxi without breaking the bank.
When you choose us for your airport transfer needs, you're choosing:
Reliable Service
We prioritize punctuality and reliability. Our drivers are well-trained professionals who understand the importance of getting you to your destination on time. With us, you can wave goodbye to unnecessary waiting and uncertainties.
Comfortable Journeys
Our fleet of vehicles is designed to ensure your comfort throughout the journey. From spacious interiors to modern amenities, we go the extra mile to make your ride pleasant and enjoyable.
Easy Booking Process
Booking your cheap Malaga transfer is a breeze with our user-friendly online platform. In just a few clicks, you can secure your ride and receive instant confirmation. No more last-minute worries – your transportation will be ready when you are.
Customer Satisfaction
Your satisfaction is our ultimate goal. We take your feedback seriously and continuously strive to enhance our services. With a strong focus on customer experience, we're confident that you'll choose us for all your future airport transfer needs.
Don't miss out on the opportunity to experience a stress-free and cost-effective transfer from Malaga Airport. Whether you're traveling for business or leisure, our cheap taxi services in Malaga are designed to cater to your specific requirements.
Experience the convenience of affordable and reliable airport transfers with Malaga Airport Taxi. We take pride in being your go-to option for cheap Malaga transfers. Book your ride today and enjoy a seamless journey from the moment you touch down at the airport.
Contact us now to learn more about our services and book your cheap Malaga airport taxi transfer. Your comfortable and budget-friendly journey awaits!
Are your Malaga airport taxi transfers truly cheap?
Absolutely! We take pride in offering some of the most budget-friendly options for airport transfers in Malaga. Our rates are designed to provide you with a cost-effective and comfortable journey.
Is the comfort of passengers considered in your vehicles?
Absolutely. Our fleet is equipped with modern amenities and spacious interiors to ensure your comfort throughout the journey. We believe in making your travel experience as enjoyable as possible.
Can I rely on your cheap Malaga transfers for business travel?
Definitely! Whether you're traveling for business or leisure, our cheap Malaga transfers are tailored to meet your needs. We provide a reliable and efficient service that aligns with your schedule.