Unlocking Marbella's Charm: Marbella Airport Transfers
Traveling to Marbella can be an exciting adventure, but the journey from the Malaga Airport to your destination can sometimes be a hassle. However, worry not! Malaga Airport Taxi is here to provide you with the best Marbella Airport transfers. Our services are designed to ensure that your journey starts and ends on a high note.
When you're planning a trip to Marbella, one of the key aspects to consider is how you'll get from Malaga Airport to your destination in Marbella. This transfer can either enhance or dampen the excitement of your journey. At Malaga Airport Taxi, we understand the significance of a seamless transfer, and that's why we have tailored our services to make sure your travel experience begins and concludes with comfort, convenience, and peace of mind.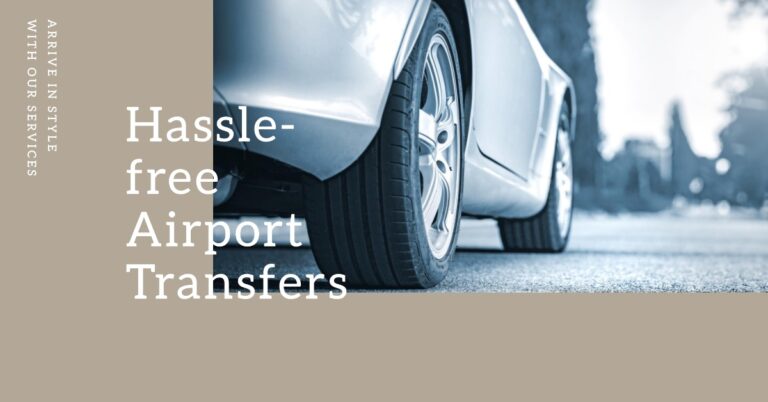 The Convenience of Marbella Airport Transfers
Choosing our Marbella airport transfer service means choosing convenience. We acknowledge that after a long and possibly tiring flight, your top priority is reaching your destination quickly and comfortably. Our team is committed to making this transition as smooth as possible.
Our service begins with meticulous planning. We track your flight's arrival time to ensure that our vehicles are ready and waiting as soon as you step out of the airport. You won't have to worry about waiting for a taxi or navigating unfamiliar public transportation systems. We're here to simplify your journey.
Why Choose Malaga Airport Taxi?
Reliable Service
When it comes to airport transfers, reliability is paramount. At Malaga Airport Taxi, we have built a reputation for being dependable and punctual. We understand the importance of getting you to your destination on time, whether it's your hotel, a business meeting, or a leisure activity.
Our drivers are known for their professionalism and dedication to customer satisfaction. They undergo rigorous training and are well-versed in the best routes to navigate the roads of Marbella efficiently. You can trust us to get you to your destination promptly and safely.
Comfortable Vehicles
Comfort is a key aspect of any transfer service, and we take it seriously. Our fleet consists of well-maintained vehicles that are designed for your comfort. Whether you're traveling solo, with family, or in a group, we have the right vehicle to accommodate your needs. Our cars are spacious, clean, and equipped with air conditioning to ensure a pleasant journey, no matter the weather.
Professional Drivers
Our drivers are more than just chauffeurs; they are experienced professionals who prioritize your safety and comfort. They are well-versed in the local area, which means they can navigate through Marbella's streets efficiently. Moreover, they are courteous and knowledgeable, ensuring that your journey is not just efficient but also pleasant.
when it comes to Marbella airport transfers, Malaga Airport Taxi is your trusted partner. We offer reliability, comfort, and professionalism, ensuring that your journey from Malaga Airport to Marbella is nothing short of excellent. Book your transfer with us today and experience the convenience and peace of mind that comes with choosing the best in the business. Your journey starts and ends with us, and we are committed to making it a memorable one.
Is it necessary to book in advance?
Booking your Marbella airport transfer in advance is highly recommended, especially during peak travel seasons. This guarantees that we have a vehicle ready and waiting for you upon your arrival. It also allows us to better plan our services to meet your specific needs.
How do I make a reservation?
Making a reservation with Malaga Airport Taxi is simple and hassle-free. You can do so through our user-friendly website or by contacting our dedicated customer service team. Our staff will guide you through the process, ensuring that all your requirements are met.
Are your prices competitive?
Yes, we take pride in offering competitive rates for our Marbella airport transfers. While our service is of the highest quality, we believe that it should also be affordable. We offer transparent pricing with no hidden fees, allowing you to enjoy the best value for your money.