Taxi: Malaga Airport to Almunecar
When planning a trip to the picturesque coastal town of Almunecar, having a smooth and reliable transfer from Malaga Airport is essential. After all, the journey to your destination sets the tone for the entire vacation. To ensure you kickstart your holiday on a positive note, consider utilizing the top-notch transfer services provided by Malaga Airport Taxi. In this article, we will explore the convenience and benefits of choosing this transfer option, ensuring you have a memorable and hassle-free experience during your travel.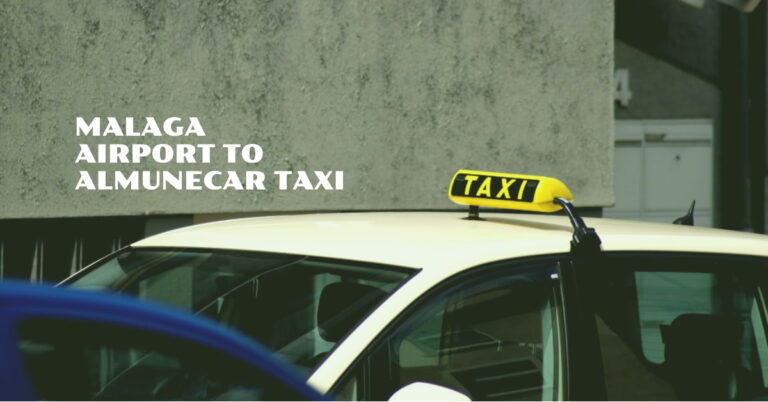 About Almunecar and Malaga Airport
Nestled along the stunning Costa Tropical in Southern Spain, Almunecar boasts beautiful beaches, historical landmarks, and a vibrant culture. Its proximity to the bustling Malaga Airport makes it a popular destination for both tourists and locals seeking a relaxing getaway.
Malaga Airport, the main international gateway to the Costa del Sol, is well-connected to various destinations worldwide. It serves as the primary entry point for travelers looking to explore the Andalusian region, making it an ideal starting point for your Almunecar adventure.
The Importance of Reliable Transfers
A reliable transfer service is the backbone of a seamless travel experience. Whether you're a solo traveler, a couple, or a family, having a dependable means of transportation is vital to avoid unnecessary stress and delays. Malaga Airport Taxi ensures you reach your destination in Almunecar safely, comfortably, and on time, making it a wise choice for your transfer needs.
Benefits of Using Malaga Airport Taxi Service
Convenient and Comfortable Travel
After a long flight, the last thing you want is to deal with the complexities of public transportation or navigate unfamiliar roads. Malaga Airport Taxi offers door-to-door service, picking you up at the airport and dropping you off at your accommodation in Almunecar. This convenience ensures a smooth and stress-free journey, allowing you to relax and enjoy the scenic views along the way.
Professional and Experienced Drivers
The taxi service prides itself on its team of skilled and experienced drivers who are well-versed with the local routes and traffic conditions. Friendly and courteous, they go the extra mile to make you feel welcome and cater to your specific needs, providing valuable insights into the region during the ride.
Affordable and Transparent Pricing
Malaga Airport Taxi offers competitive pricing with no hidden fees, ensuring transparency in every transaction. You can trust that you're getting a fair deal for the top-notch service you receive. Additionally, booking in advance allows you to secure fixed rates, so you don't have to worry about sudden price surges.
24/7 Availability
Whether your flight arrives in the early morning or late at night, Malaga Airport Taxi operates round the clock to accommodate your travel schedule. This 24/7 availability provides peace of mind, knowing that a reliable transfer service is always ready to assist you, no matter the hour.
How to Book a Taxi from Malaga Airport to Almunecar
Booking a taxi with Malaga Airport Taxi is a straightforward process. You can make a reservation through our user-friendly website or contact our customer service team via phone or email. Provide your travel details, such as flight information and accommodation address, to ensure a seamless pickup and drop-off experience.
Top Attractions in Almunecar
Almunecar offers a diverse array of attractions for every type of traveler. Some of the must-visit places include:
Bonsai Garden Museum

Almunecar Aquarium

San Miguel Castle

Playa Puerta del Mar

Majuelo Park

AquaTropic Water Park
Best Time to Visit Almunecar
The best time to visit Almunecar is during the spring and autumn months when the weather is pleasant, and the tourist crowds are relatively smaller. This allows you to explore the town's attractions comfortably and enjoy the tranquil ambiance.
Embark on a memorable journey from Malaga Airport to Almunecar with Malaga Airport Taxi. Enjoy the convenience, comfort, and affordability of their top-notch transfer service. Whether you're traveling solo or with family, their experienced drivers and excellent customer support ensure a stress-free and enjoyable transfer experience. So, get ready to explore the beauty of Almunecar without any transportation worries! Book with us today
Is it necessary to tip the taxi driver?
While not mandatory, a small tip for excellent service is always appreciated.
Can I book a taxi for a group of travelers?
Yes, Malaga Airport Taxi offers vehicles to accommodate various group sizes.
Are child seats available for families traveling with kids?
Yes, you can request child seats during your booking to ensure your child's safety.