Taxi from Malaga Airport to Cordoba
When planning a trip to the beautiful city of Cordoba from Malaga Airport, finding a convenient and reliable taxi service is essential to ensure a smooth and enjoyable journey. Malaga Airport Taxi offers an outstanding transportation option, providing a hassle-free taxi service from Malaga Airport to Cordoba. This article will explore the features and benefits of booking a taxi with Malaga Airport Taxi, the travel experience from Malaga to Cordoba, and frequently asked questions related to the service. Let's delve into the details and discover how you can travel comfortably and affordably from Malaga Airport to Cordoba.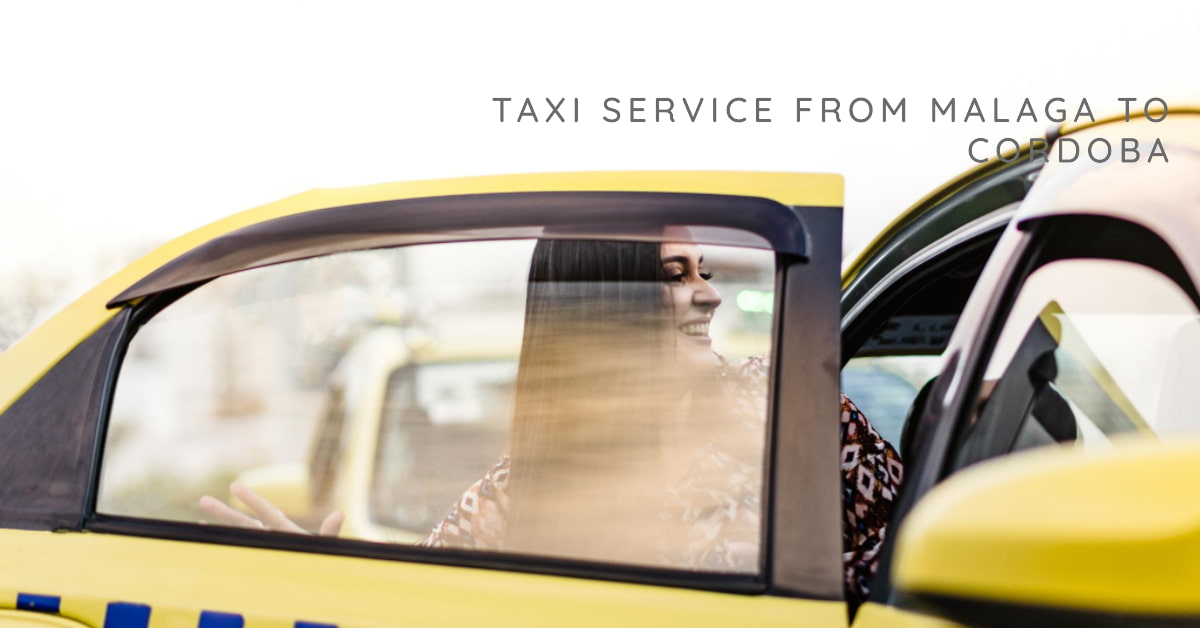 The Convenience of Malaga Airport Taxi
When arriving at Malaga Airport, the last thing you want is to deal with the stress of finding transportation to Cordoba. Malaga Airport Taxi offers a seamless and convenient solution, ensuring you reach your destination comfortably and without any hassle. Our service operates with the utmost punctuality and professionalism, guaranteeing a stress-free start to your journey.
Competitive Prices for a Comfortable Ride
At Malaga Airport Taxi, we prioritize your satisfaction while keeping affordability in mind. Our competitive prices make it easy for you to enjoy a comfortable ride without breaking the bank. Rest assured, you won't have to compromise on quality as we maintain the highest standards of service throughout your journey.
Comfortable and Well-Maintained Vehicles
Our fleet of vehicles is well-maintained, ensuring a smooth and comfortable journey from Malaga to Cordoba. We prioritize your comfort, and our vehicles are equipped with modern amenities to make your ride enjoyable.
Traveling from Malaga to Cordoba
Traveling from Malaga to Cordoba is a delightful experience filled with scenic landscapes and historical charm. Cordoba is a city rich in culture and history, boasting UNESCO World Heritage sites, including the magnificent Mosque-Cathedral and the Alcazar de los Reyes Cristianos. Whether you're visiting for business or leisure, Cordoba has something to offer everyone.
Exploring Cordoba's Historical Sites
Once you arrive in Cordoba, immerse yourself in the city's historical sites and landmarks. The mesmerizing Mosque-Cathedral, also known as the Mezquita, is an architectural marvel that showcases a blend of Islamic and Christian influences. Its stunning interior and striking arches will leave you in awe.
Strolling Through the Jewish Quarter
The Jewish Quarter, or Juderia, is a charming neighborhood filled with narrow streets, quaint shops, and delightful tapas bars. Take a leisurely stroll through the cobbled alleys and immerse yourself in the ambiance of this ancient quarter.
The Alcazar de los Reyes Cristianos
Explore the Alcazar de los Reyes Cristianos, a historic fortress that once served as the residence of Spanish royalty. Its beautiful gardens, intricate mosaics, and breathtaking views of the city are a must-see
Visiting the Roman Bridge
The Roman Bridge, dating back to ancient times, offers picturesque views of Cordoba and is a popular spot for photography enthusiasts. Take a leisurely walk across the bridge and appreciate the beauty of the Guadalquivir River and the city's skyline.
No visit to Cordoba is complete without savoring its delicious cuisine. Try the local specialties, such as salmorejo, a cold tomato soup, and flamenquines, breaded pork rolls filled with ham and cheese. Cordoba's culinary delights are sure to tantalize your taste buds.
When planning your trip from Malaga Airport to Cordoba, choosing Malaga Airport Taxi for your transportation needs ensures a comfortable and reliable journey. Our experienced drivers, well-maintained vehicles, and competitive prices make us the top choice for hassle-free travel. Explore the historical beauty of Cordoba and its cultural treasures, knowing that your transportation needs are taken care of. Book with Malaga Airport Taxi now and embark on an unforgettable journey to Cordoba.
Is it necessary to book a taxi in advance from Malaga Airport to Cordoba?
Absolutely! Our drivers are experienced, professional, and committed to providing the highest level of service. They are familiar with the route from Malaga Airport to Torremolinos, ensuring a smooth and comfortable journey for you.
How long does the journey from Malaga Airport to Cordoba take?
The journey from Malaga Airport to Cordoba typically takes around two hours, depending on traffic conditions and the chosen route.
Is the taxi fare fixed, or are there additional charges?
The taxi fare is fixed, and there are no hidden charges. The price you see during booking is the final amount you'll pay for your journey.