Taxi Transfers from Malaga Airport to Fuengirola
Hassle-free Transfers from Malaga to Fuengirola
Are you searching for a reliable taxi from Malaga Airport to Fuengirola? Look no further! When you land at Malaga Airport and need to reach the beautiful coastal town of Fuengirola, your journey should be hassle-free, comfortable, and cost-effective. That's where we, Malaga Airport Taxi, come into play. We specialize in providing top-notch taxi services from Malaga Airport to Fuengirola and ensure that your trip starts on the right note.
Malaga Airport to Fuengirola Taxi Transfer
Arranging your Malaga Airport to Fuengirola taxi transfer with us guarantees a seamless and convenient journey from the moment you step off the plane. We understand the importance of a hassle-free start to your trip, which is why our dedicated drivers are always ready to pick you up promptly. Our modern fleet of well-maintained vehicles ensures your comfort throughout the journey, whether you're traveling solo, with family, or in a group. Moreover, our drivers are well-versed in the scenic route from Malaga Airport to Fuengirola, offering you the opportunity to soak in the picturesque beauty of the Costa del Sol along the way. With our services, you can be sure that your journey will be as comfortable as it is memorable.
Why Choose Malaga Airport Taxi?
Reliable and Punctual Transfers
When you're arriving at an unfamiliar destination, the last thing you want is to wait around for transportation. With Malaga Airport Taxi, you can count on us to be there when your flight lands. We understand the importance of punctuality and strive to ensure that your taxi from Malaga Airport to Fuengirola is ready and waiting for you.
Competitive Pricing
Wondering how much is a taxi from Malaga Airport to Fuengirola? We offer competitive rates that won't break the bank. Our transparent pricing ensures that you get value for your money, and there are no hidden fees or surprises. Your satisfaction and budget are our top priorities.
Comfortable and Well-Maintained Vehicles
Our fleet of vehicles is meticulously maintained to provide you with a comfortable and safe journey. Whether you're traveling solo or with a group, we have vehicles to suit your needs. Our experienced drivers will ensure you reach your destination in style.
The team of drivers at Malaga Airport Taxi consists of highly professional and knowledgeable individuals who are familiar with the local area. They possess extensive experience in providing transfers from Malaga Airport to Fuengirola, ensuring that you'll be in capable hands. Their drivers are not only skilled at navigating the roads but are also friendly and courteous, making your journey a pleasant and enjoyable one
Airport Transfer Malaga to Fuengirola
Our airport transfer services from Malaga to Fuengirola are designed to cater to your specific needs. Whether you're a tourist exploring the Costa del Sol or a business traveler with a tight schedule, we have a solution for you. Enjoy a stress-free journey and arrive at your destination refreshed and ready to go.
Distance from Malaga Airport to Fuengirola
The distance from Malaga Airport to Fuengirola is approximately 24 kilometers. This scenic route takes you along the picturesque Costa del Sol, offering glimpses of the Mediterranean Sea along the way. Our skilled drivers are familiar with this route, guaranteeing a smooth and enjoyable journey.
How to Get from Malaga Airport to Fuengirola
Getting from Malaga Airport to Fuengirola is a breeze when you choose Malaga Airport Taxi. Upon your arrival, our friendly driver will be waiting for you at the airport, holding a sign with your name for easy identification. From there, you'll enjoy a comfortable and convenient ride to Fuengirola, with the option to relax or take in the beautiful scenery.
Transport from Malaga Airport to Fuengirola:
For reliable and stress-free transport from Malaga Airport to Fuengirola, look no further. Our transportation services are designed with your needs in mind, offering comfort and efficiency. We customize our services to accommodate special requests, ensuring your journey is as smooth as possible, allowing you to make the most of your time in Fuengirola.
Taxis from Malaga Airport to Fuengirola
Our taxis from Malaga Airport to Fuengirola serve as your passport to the stunning Costa del Sol. Whether you're a traveler seeking sun-soaked beaches or a business professional attending meetings in the region, our taxi services offer a seamless and reliable way to reach your destination. We take pride in being your trusted partner, ensuring you experience the charm of Fuengirola with ease. Our experienced drivers not only guarantee timely arrivals but also provide insights into local attractions and hidden gems along the way. So, step off the plane and step into the world of comfort and convenience with our taxi service, where every ride is an invitation to explore the Costa del Sol's beauty.
Taxi from Fuengirola to Malaga Airport: Return in Comfort
Your return journey from Fuengirola to Malaga Airport is just as important to us. Our taxi from Fuengirola to Malaga Airport ensures you reach the airport on time, stress-free, and in style. Don't leave your airport transportation to chance – book with us for a seamless experience.
Airport Departure: When it's time to depart from Fuengirola to catch your flight, you can trust us to pick you up promptly and deliver you to Malaga Airport with ample time for check-in and security procedures.
Relax and Enjoy: Your last memories of the Costa del Sol should be just as enjoyable as the first. Our comfortable taxis provide a relaxing and comfortable environment, allowing you to savor the last moments of your trip.
When it comes to taxi transfers from Malaga Airport to Fuengirola, Malaga Airport Taxi stands out as a reliable and customer-focused service provider. With their convenient, safe, and comfortable transfers, expert local drivers, flexible booking options, and competitive pricing, they ensure that your journey is smooth and enjoyable from start to finish. Choose Malaga Airport Taxi for your next trip to Fuengirola and experience a hassle-free and pleasant transfer experience.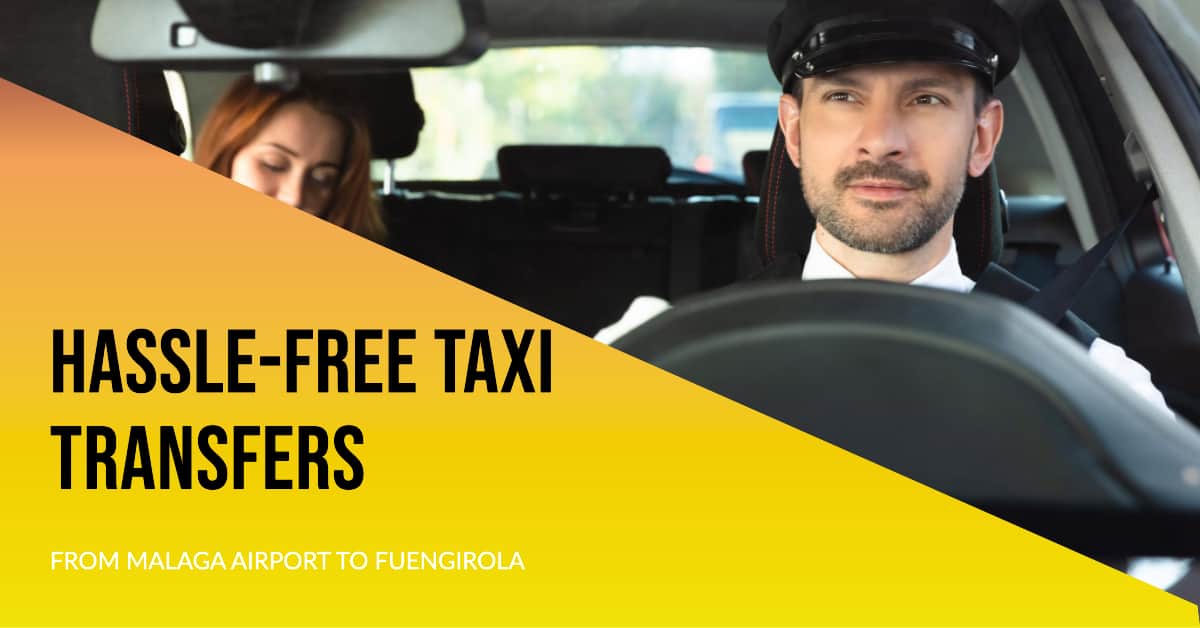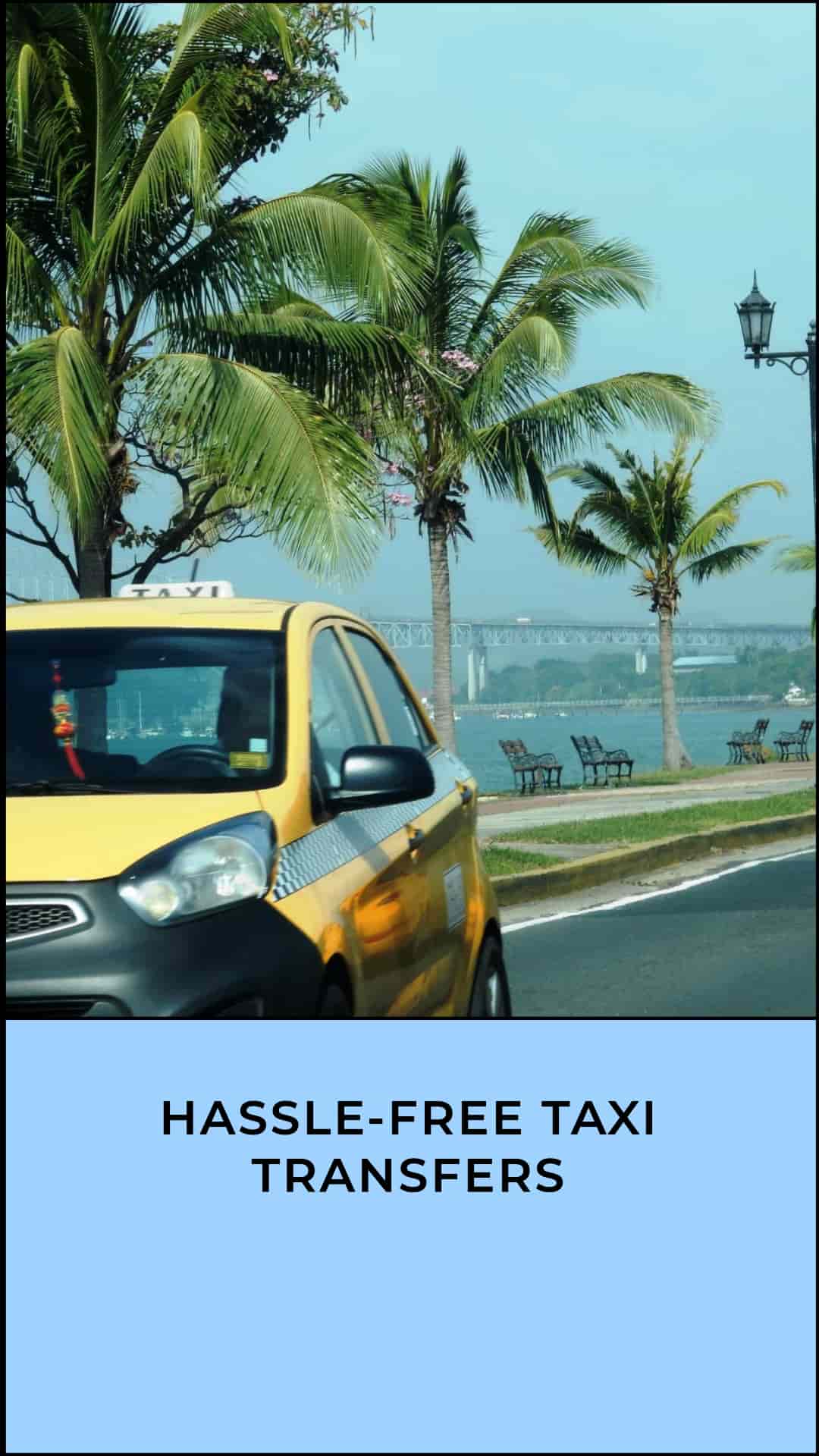 Can I book a taxi transfer with Malaga Airport Taxi at any time of the day?
Absolutely! Malaga Airport Taxi operates 24/7, ensuring that their services are available whenever you need them. Whether you have an early morning flight or a late-night arrival, their drivers are ready to assist you with your transfer from Malaga Airport to Fuengirola. Simply book in advance or contact them for immediate assistance.
Can Malaga Airport Taxi accommodate large groups or families?
Absolutely! Malaga Airport Taxi offers a range of vehicles, including sedans, minivans, and luxury cars, to cater to groups of different sizes. Whether you are traveling alone or with a large group or family, they have the appropriate vehicle to accommodate your needs. Simply specify the number of passengers when making your reservation, and they will arrange the suitable vehicle accordingly.
Is it possible to make changes or cancel my booking with Malaga Airport Taxi?
Malaga Airport Taxi understands that plans can change, and they strive to provide flexibility to their customers. If you need to make changes to your booking or cancel it, they recommend contacting their customer service team as soon as possible. They will assist you in making the necessary adjustments, based on their availability and cancellation policy.