Private Taxi Transfers Malaga Airport
Travelling can be an exhilarating experience, but it often comes with its fair share of stressors, especially when navigating unfamiliar airports. That's where the convenience of private transfers from Malaga Airport comes in. Whether you're a solo traveler, a family, or a group of friends, opting for a private taxi service can transform your journey from tiring to terrific. In this comprehensive guide, we'll delve into the perks of choosing a private transfer and why Malaga Airport Taxi is your ideal partner for a seamless and comfortable travel experience.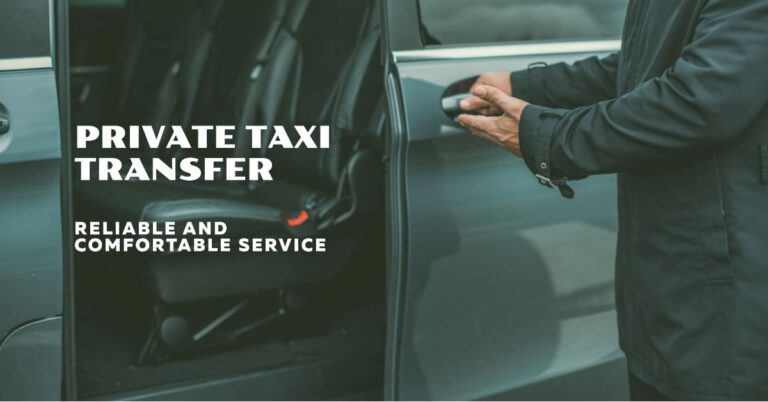 Why Choose Private Transfers from Malaga Airport
 Convenience at its Best
When you step off the plane at Malaga Airport, the last thing you want is to wait in long lines for a taxi or shuttle. With our private transfer service, you can bid farewell to these hassles. Our dedicated driver will be ready and waiting to whisk you away to your destination, ensuring that you can start your journey without any delays or stress.
 Personalized Experience
Private transfers provide a level of personalization that public transportation simply can't match. You and your travel companions can enjoy a comfortable, exclusive ride where your preferences and comfort are the top priorities. Whether you're a family with children, a business traveler with specific timing needs, or a group with extra luggage, our private taxi service caters to your requirements.
The Malaga Airport Taxi Advantage:
Professionalism and Reliability
When it comes to private transfers from Malaga Airport, professionalism and reliability are non-negotiable. At Malaga Airport Taxi, we pride ourselves on our punctuality and dedication to providing a seamless experience. Our drivers are experienced and well-acquainted with the local routes, ensuring that you reach your destination safely and promptly.
Fleet Variety to Suit Your Needs
Every traveler is unique, and so are their transportation needs. Our diverse fleet of vehicles allows you to choose the one that best suits your requirements. Whether you're traveling solo, as a couple, or in a larger group, we have the perfect vehicle for you. From stylish sedans to spacious vans, your comfort is our priority.
Easy Booking Process
Booking your private transfer from Malaga Airport to your desired destination has never been easier. Our user-friendly online booking system allows you to reserve your ride in just a few clicks. Simply enter your travel details, select the vehicle that meets your needs, and you're all set. No more last-minute scrambles or uncertainties—your ride will be confirmed well in advance.
Exploring Malaga with Ease:
Door-to-Door Convenience
Our private transfer service doesn't just end at the airport. We offer the convenience of door-to-door service, ensuring that you're picked up from your location and dropped off exactly where you need to be. Say goodbye to the hassle of finding transportation at each leg of your journey.
Local Drivers, Local Knowledge
When you choose Malaga Airport Taxi, you're also choosing the expertise of local drivers who know the ins and outs of the city. Need recommendations for the best local restaurants, attractions, or hidden gems? Our drivers are more than happy to share their insights, making your travel experience even richer.
In the realm of travel, a smooth journey sets the tone for a great adventure ahead. With private transfers from Malaga Airport, you can bid adieu to the usual travel stresses and embrace a comfortable, personalized, and hassle-free experience. Choose Malaga Airport Taxi as your travel companion, and enjoy the luxury of a private taxi that caters to your needs and preferences. Your journey starts the moment you land, and we're here to make it exceptional.
Don't wait—book your private transfer now and embark on a travel experience like no other. Experience the convenience, comfort, and reliability that Malaga Airport Taxi brings to every journey.
What is a private transfer from Malaga Airport?
A private transfer from Malaga Airport is a personalized transportation service that ensures you have a dedicated vehicle and driver waiting for you upon your arrival. It eliminates the need to wait in taxi lines or share a shuttle with strangers.
Are the prices fixed for private transfers?
Yes, the prices for private transfers are fixed and agreed upon at the time of booking. There are no hidden charges or surprises. You'll know the cost upfront, allowing for better budgeting.
Can I book a private transfer for a group?
Absolutely! Private transfers are perfect for groups. We offer vehicles that can accommodate varying group sizes, ensuring everyone travels together comfortably.