Taxi Service at Malaga Airport: Convenience, Reliability, and Comfort
Are you planning a trip to Malaga, Spain, and in need of reliable transportation from the airport to your destination? Look no further! Malaga Airport Taxi Service is here to provide you with top-notch transportation solutions. In this comprehensive guide, we'll delve into everything you need to know about our services, ensuring you have a stress-free and enjoyable journey.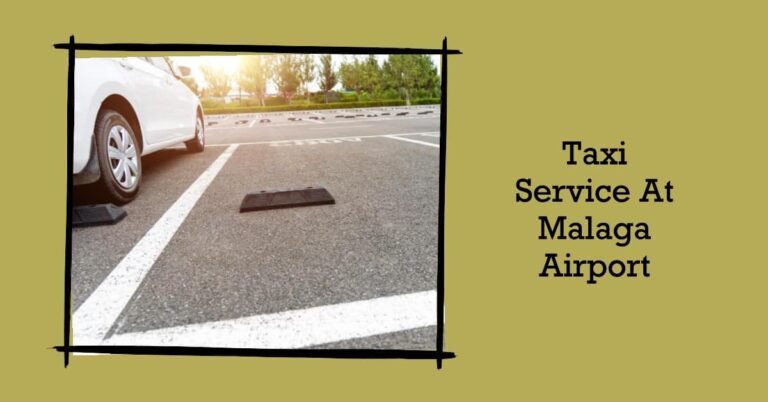 At Malaga Airport Taxi Service, we understand that your journey begins the moment you land. That's why we've tailored our services to ensure your comfort, convenience, and peace of mind. Here's what sets us apart:
1. Prompt and Reliable Service
When you choose Malaga Airport Taxi Service, you can count on us to be there when you need us. Our punctuality is unmatched, ensuring you never have to wait at the airport.
2. Professional and Friendly Drivers
Our team of experienced drivers is not only skilled in navigating the roads but is also dedicated to providing exceptional customer service. Expect a warm welcome and assistance with your luggage.
3. Clean and Comfortable Vehicles
Your comfort is our priority. Our fleet of vehicles is well-maintained, clean, and equipped with modern amenities to make your journey as pleasant as possible.
4. Competitive Pricing
We offer competitive rates without compromising on the quality of service. With us, you get the best value for your money.
1. Online Booking
We've made booking your taxi effortless. Simply visit our website, enter your details, and select your preferred vehicle. It's a hassle-free process that takes just a few minutes.
2.
Phone Reservations
Prefer to speak to a representative? You can call our 24/7 hotline, and our friendly staff will assist you in booking your taxi.
3. Airport Pickup
We monitor flight arrivals to ensure that your driver is waiting for you when your plane lands. No need to worry about delays!
Your Journey with Malaga Airport Taxi Service
1. Meet and Greet
Your driver will be waiting in the arrivals hall, holding a sign with your name. We'll help with your luggage and make you feel at ease from the moment you arrive.
2. Comfortable Transfers
Sit back and relax in our comfortable vehicles as we drive you to your destination. Our drivers are well-acquainted with the area, ensuring a smooth ride.
3. Safety First
Your safety is our priority. We adhere to all safety regulations, and our vehicles are regularly inspected to guarantee your security.
Once you've arrived at your destination, it's time to explore the beauty of Malaga. Here are some must-visit places:
Once you've arrived at your destination, it's time to explore the beauty of Malaga. Here are some must-visit places:
Customer Satisfaction Guaranteed
1. The Alcazaba
Explore this historic palace and fortress complex for a glimpse into Malaga's rich history.
2. Pablo Picasso's Birthplace Museum
Art enthusiasts will love this museum, dedicated to the life and works of the famous painter.
3. Malaga Beaches
Relax and soak up the sun at the beautiful beaches along the Costa del Sol.
Malaga Airport Taxi Service is your trusted partner for hassle-free transportation to and from the airport. We are committed to making your journey comfortable, safe, and enjoyable. Book with us today and experience the difference!
Is advance booking required?
While we do accept last-minute bookings, we recommend booking in advance to secure your preferred vehicle.
Are your prices inclusive of all fees?
Yes, our prices are all-inclusive, with no hidden fees.
Can I cancel my booking?
Yes, you can cancel your booking free of charge up to 24 hours before your scheduled pickup time.