Nerja Taxi Transfer Service
Are you planning a trip to the beautiful coastal town of Nerja, Spain? If so, you're in for a treat! Nestled along the Costa del Sol, Nerja offers stunning beaches, charming streets, and a relaxed atmosphere that's perfect for a vacation. But before you can immerse yourself in all that Nerja has to offer, you need a reliable transportation solution to get you from Malaga Airport to Nerja. That's where our Nerja taxi transfer service comes in.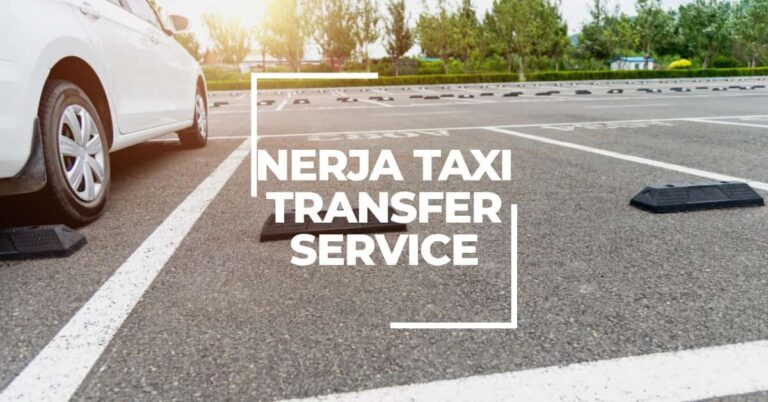 The Convenience of Nerja Taxi Transfers
Traveling can be a tiring experience, especially when you've just landed at Malaga Airport after a long flight. The last thing you want to do is worry about arranging transportation to your final destination in Nerja. That's where our Nerja taxi transfer service shines. We offer you a hassle-free and comfortable journey from the airport to Nerja, allowing you to start your vacation on the right foot.
Why Choose Our Nerja Taxi Transfer Service
Professional Drivers: Our experienced drivers are well-acquainted with the route from Malaga Airport to Nerja. They'll ensure you reach your destination safely and in a timely manner.
Comfortable Vehicles: We take pride in our modern and well-maintained fleet of vehicles. Whether you're traveling solo, with your family, or in a group, we have the perfect vehicle to accommodate your needs.
Affordable Pricing: We believe that quality transportation shouldn't break the bank. Our Nerja taxi transfer service offers competitive rates without compromising on service quality.
Reliability: We understand the importance of punctuality when it comes to travel plans. You can rely on us to be there at the airport waiting for you, regardless of your flight's schedule.
Once you've arrived in Nerja via our taxi transfer service, you'll be ready to explore all that this picturesque town has to offer. From the stunning Balcony of Europe with its panoramic views to the hidden coves and pristine beaches, Nerja has something for every traveler. Don't forget to savor the local cuisine at the charming restaurants and tapas bars that line the streets.
Nerja is not just about its beautiful beaches and scenic viewpoints. In this section, we'll unveil some of the town's hidden gems that you won't want to miss during your visit.
Customer Satisfaction Guaranteed
Your comfort and satisfaction are our top priorities. Discover why travelers choose our Nerja taxi transfer service time and time again for a seamless and enjoyable travel experience.
Your journey from Malaga Airport to Nerja doesn't have to be stressful or complicated. With our Nerja taxi transfer service, you can enjoy a comfortable and worry-free trip, allowing you to focus on creating lasting memories in this beautiful Spanish town. Book your transfer today and start your Nerja adventure the right way.
In summary, if you're searching for a reliable and convenient Nerja taxi transfer service, look no further. Our professional drivers, comfortable vehicles, competitive pricing, and unwavering reliability make us the top choice for travelers heading to Nerja. Book your transfer now and experience the convenience and peace of mind that come with choosing our service. Your vacation in Nerja starts the moment you land at Malaga Airport, and we're here to ensure it's a memorable one.
How do I make a reservation for a Nerja taxi transfer?
Booking your Nerja taxi transfer is easy! Simply visit our website and use our user-friendly online booking system. Provide us with your travel details, including your flight information and destination in Nerja, and you'll receive a confirmation email with all the necessary details.
 Are your drivers experienced and reliable?
Yes, our drivers are highly experienced and reliable. They are familiar with the route from Malaga Airport to Nerja and are committed to ensuring your safe and punctual arrival. You can trust us to provide you with a professional and comfortable transportation experience.
Can I choose the type of vehicle for my transfer?
Certainly! We offer a range of vehicles to suit your needs. Whether you're traveling solo, with your family, or in a group, we have the perfect vehicle for you. You can select your preferred vehicle type when making your reservation on our website.