Effortless Malaga Transfer from Airport
When you're planning a trip to the beautiful city of Malaga, Spain, one of the first things that comes to mind is how to ensure a smooth and hassle-free journey from the airport to your destination. That's where our premier service, Malaga Airport Taxi, comes in. With a focus on comfort, efficiency, and reliability, we are your go-to solution for seamless Malaga transfers from the airport.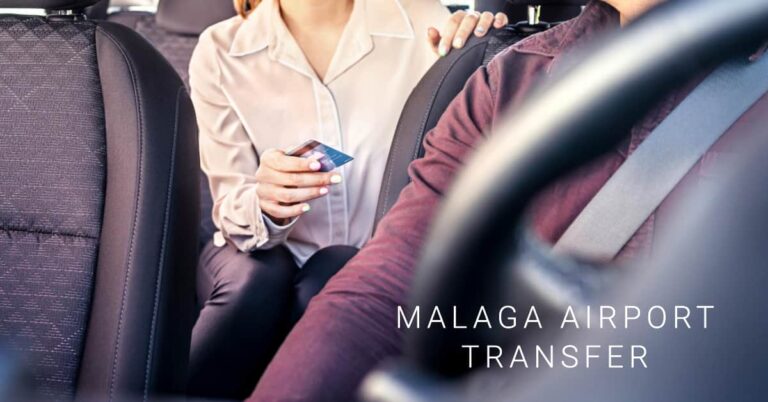 The Malaga Airport Taxi Advantage
Reliable and Punctual Service:
At Malaga Airport Taxi, we understand the significance of timely arrivals. We prioritize punctuality to ensure that you reach your destination promptly, whether it's a crucial business meeting or an eagerly awaited vacation adventure.
Unparalleled Comfort and Luxury:
Your comfort is non-negotiable, and our fleet of meticulously maintained vehicles is a testament to that commitment. From sleek sedans to spacious SUVs, we offer a range of luxurious options that cater to your preferences, guaranteeing a comfortable and enjoyable journey.
Seasoned Professionals Behind the Wheel:
The journey matters just as much as the destination, and our experienced and courteous drivers contribute to that experience. Our team not only possesses excellent driving skills but also maintains a professional demeanor, ensuring you feel safe and at ease throughout your ride.
The Malaga Airport Taxi Advantage
Avoid Stress and Uncertainty:
By pre-booking your Malaga transfer from the airport, you eliminate the stress and uncertainty of finding transportation upon arrival. Your driver will be waiting for you, holding a sign with your name, ready to whisk you away to your destination.
Save Time and Energy:
Time is of the essence, especially when you're eager to start your journey in Malaga. With our pre-booked transfers, you save valuable time that would otherwise be spent searching for taxis or public transportation options.
Customized Services:
Every traveler is unique, and we understand that. Our pre-booking options allow you to specify your requirements, such as the type of vehicle you prefer and any additional services you may need, ensuring a tailored experience that meets your needs.
Seamless Online Booking Process
User-Friendly Reservation System:
Booking your Malaga transfer from the airport with Malaga Airport Taxi is as easy as a few clicks. Our user-friendly online reservation system guides you through the process, making it convenient for even the least tech-savvy travelers.
Instant Confirmation and Peace of Mind:
No more waiting for confirmation emails. With our online booking system, you receive instant confirmation of your reservation, giving you the peace of mind that your transfer is secured and ready for your arrival.
When it comes to ensuring a hassle-free and enjoyable journey from the airport to your destination in Malaga, Malaga Airport Taxi is your trusted partner. With a commitment to reliability, comfort, and customer satisfaction, we make your travel experience a seamless one. Choose Malaga Airport Taxi for your Malaga transfer needs and experience the difference firsthand.
 Embark on your Malaga adventure with confidence, knowing that your journey begins with a comfortable and reliable transfer from the airport. Malaga Airport Taxi is dedicated to providing you with a premium service that caters to your needs. Book your Malaga transfer now and start your journey on the right foot.
Are your drivers fluent in English?
A: Absolutely. Our drivers are not only experienced professionals but are also proficient in English. You can communicate your preferences and any special requests without any language barriers.
Can I make last-minute reservations for a Malaga transfer?
While we recommend booking in advance to secure your preferred vehicle and ensure a smooth experience, we understand that plans can change. Feel free to contact our customer service team, and we'll do our best to accommodate your last-minute requests, subject to vehicle availability.
What safety measures are in place during transfers?
Your safety is paramount to us. All our vehicles undergo regular maintenance and adhere to strict cleanliness standards. Our drivers are trained to follow safety protocols, and our fleet is equipped with necessary safety features. Rest assured, your journey with Malaga Airport Taxi prioritizes your well-being.