Travel: Taxi from Malaga Airport to Mijas
When arriving in Malaga, Spain, one of the most popular destinations for tourists and travelers is the picturesque town of Mijas. To make this journey smooth and hassle-free, Malaga Airport Taxi provides an exceptional taxi service, ensuring travelers can easily reach their destination. In this article, we will explore the convenience of taking a taxi from Malaga Airport to Mijas and the benefits it offers to travelers.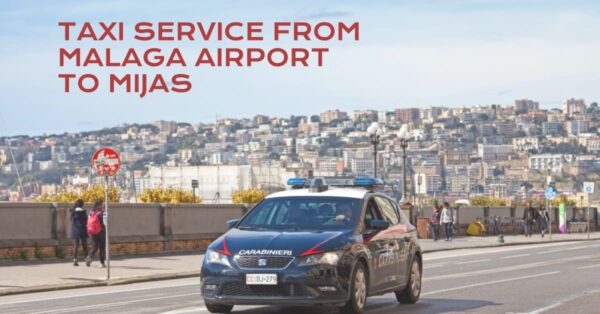 Malaga to Mijas Taxi Service - The Perfect Start to Your Journey
Traveling from Malaga Airport to Mijas can be a daunting task, especially after a long flight. However, Malaga Airport Taxi offers a reliable and comfortable taxi service that starts your journey on the right foot. The professional drivers ensure a warm welcome and provide a smooth ride to Mijas, allowing you to relax and enjoy the scenic beauty of the region.
Covering the Distance from Malaga to Mijas
The distance from Malaga Airport to Mijas is approximately 30 kilometers. The taxi service efficiently covers this distance, saving you time and effort. Whether you are traveling for business or pleasure, opting for a taxi ensures you reach your destination promptly.
Taxi Mijas to Malaga Airport - Convenience for Departing Travelers
Not only does Malaga Airport Taxi provide transportation from the airport to Mijas, but it also offers the same convenience for departing travelers. When it's time to head back home or to your next destination, booking a taxi from Mijas to Malaga Airport is a stress-free option, ensuring you catch your flight with ease.
Punctuality and Reliability - The Core Values
Punctuality and reliability are at the heart of Malaga Airport Taxi's services. Time is of the essence for travelers, and the taxi service understands the importance of being on time. With their promptness and efficiency, you can rest assured that you won't miss any appointments or flights.
Taxi from Malaga Airport to Mijas - A Safe and Secure Choice
Safety is paramount when traveling to a new destination. Malaga Airport Taxi takes the safety of its passengers seriously. The experienced drivers are well-versed with the routes and road conditions, ensuring a secure journey to Mijas.
The Convenience of Pre-Booking
To avoid any last-minute hassles, Malaga Airport Taxi allows travelers to pre-book their taxi from Malaga Airport to Mijas. This feature ensures a taxi will be waiting for you upon arrival, providing a seamless transition from the airport to your destination.
Traveling in Comfort and Style
The taxi service not only prioritizes punctuality and safety but also ensures passengers travel in comfort and style. The vehicles are well-maintained and equipped with modern amenities, making your journey enjoyable and relaxing.
Affordable and Transparent Pricing
Concerns about hidden charges and inflated fares are common when taking a taxi. However, Malaga Airport Taxi follows a transparent pricing policy, providing affordable rates without compromising on the quality of service.
24/7 Availability - Travel Anytime
Whether you have an early morning flight or arrive late at night, Malaga Airport Taxi is available 24/7 to cater to your transportation needs. This round-the-clock service offers convenience to travelers at any time of the day.
A Personalized Experience
The taxi service aims to provide a personalized experience to each traveler. The drivers are friendly and knowledgeable about the region, often offering insights and recommendations for an enriching trip to Mijas.
In conclusion, choosing a taxi from Malaga Airport to Mijas is undoubtedly the best way to kickstart your journey to this stunning Spanish town. With punctuality, safety, comfort, and affordability, Malaga Airport Taxi ensures a memorable and stress-free travel experience. So, the next time you plan a trip to Mijas, be sure to book a taxi from Malaga Airport for a delightful travel experience.
Can I pre-book a taxi from Malaga Airport to Mijas online?
Yes, you can easily pre-book a taxi online through Malaga Airport Taxi's website or app. This ensures a taxi will be waiting for you upon your arrival.
How long does the taxi journey from Malaga Airport to Mijas take?
The duration of the taxi journey from Malaga Airport to Mijas typically takes around 30 to 40 minutes, depending on the traffic conditions.
Are the taxi drivers fluent in English?
Yes, the taxi drivers are proficient in English, making communication easy for international travelers.