Book Taxi from Malaga Airport with Ease
Are you planning a trip to the beautiful city of Malaga, Spain? If so, one of the first things you'll need to arrange is your transportation from the airport to your destination. At Malaga Airport Taxi, we understand the importance of a smooth and stress-free airport transfer. That's why we offer a reliable and convenient way to book a taxi from Malaga Airport to your desired location. Say goodbye to the hassles of public transportation or searching for a taxi at the airport – with our service, you can book your taxi in advance and enjoy a seamless journey.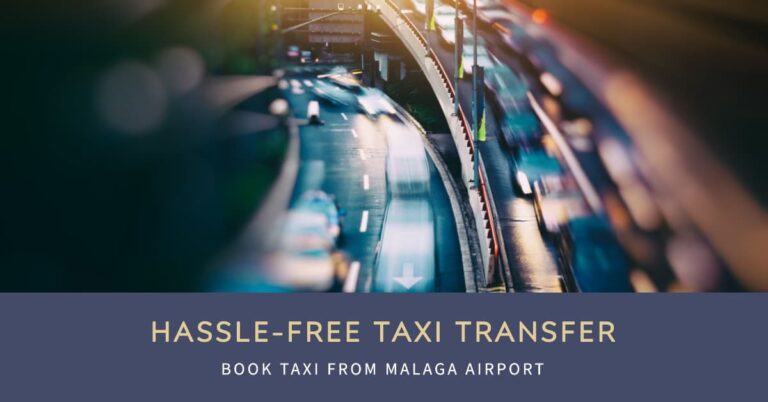 Why Choose Malaga Airport Taxi?
When it comes to getting from the airport to your destination, you want a service you can trust. Here are some compelling reasons why you should choose Malaga Airport Taxi for your transportation needs:
Convenient Booking Process
Booking a taxi from Malaga Airport with us is incredibly easy and convenient. We've designed our booking process with your comfort in mind. Whether you're arriving at the airport or planning your return trip, you can make a reservation in just a few simple steps. Our online booking platform allows you to specify your pickup location, destination, date, and time. You can even choose the type of vehicle that suits your needs, whether it's a standard sedan for solo travelers or a spacious minivan for larger groups.
Professional and Reliable Drivers
At Malaga Airport Taxi, we take pride in our team of professional drivers. They are not only experienced and skilled behind the wheel, but they also know the ins and outs of Malaga and its surrounding areas. When you book a taxi with us, you can rest assured that you'll be greeted by a friendly and knowledgeable driver who will ensure your safety and comfort throughout the journey.
 24/7 Availability
We understand that travel plans can change, and flights may arrive at any hour of the day or night. That's why Malaga Airport Taxi operates 24/7. Whether you have an early morning flight, a late-night arrival, or anything in between, our taxis are ready to pick you up and drop you off at your destination promptly.
We believe that quality airport transportation should be accessible to everyone, which is why we offer competitive and transparent pricing. With Malaga Airport Taxi, you won't have to worry about hidden fees or unexpected charges. Our rates are affordable, and you'll know the cost of your trip upfront when you make your reservation. No surprises, just peace of mind.
Every traveler has unique needs when it comes to transportation. That's why we provide a variety of vehicles to choose from. Whether you're traveling alone, with family, or in a group, we have the right vehicle to accommodate you. From comfortable sedans to spacious minivans, we can cater to all your requirements.
Book Your Malaga Airport Taxi Today
Don't leave your airport transportation to chance. Book a taxi from Malaga Airport with Malaga Airport Taxi and experience the convenience, reliability, and professionalism that sets us apart. Say goodbye to the stress of finding transportation upon arrival and enjoy a smooth start to your Malaga adventure. Book your taxi today, and let us take care of your airport transfer needs. Your journey begins with us.
In conclusion, Malaga Airport Taxi is your trusted partner for hassle-free and reliable transportation to and from Malaga Airport. Our commitment to convenience, professionalism, and safety ensures that your journey starts and ends on a positive note. With a straightforward booking process, experienced drivers, competitive pricing, a variety of vehicles, and stringent COVID-19 safety measures, we prioritize your comfort and peace of mind. Say goodbye to airport transportation worries and make your travel experience in Malaga a memorable one. Book your taxi with Malaga Airport Taxi today and enjoy the ease and efficiency of our services. Your satisfaction is our priority.
How do I book a taxi from Malaga Airport with Malaga Airport Taxi?
Booking with us is easy! Simply visit our website, enter your pickup location, destination, date, and time, and choose your preferred vehicle type. Complete the reservation, and you're all set for a stress-free airport transfer.
Are your drivers experienced and professional?
Absolutely! Our drivers are highly experienced and professional, with extensive knowledge of Malaga and its surroundings. Your safety and comfort are our top priorities, and our drivers are trained to provide excellent service.
 What types of vehicles do you offer?
We offer a range of vehicles to suit your needs, including standard sedans, minivans, and more. Whether you're traveling solo or with a group, we have the perfect vehicle for you.